On this Day in Church History Emma Hale Smith died at the age of 74 (April 30, 1879)
Imagine Nauvoo in 1847.
The prophet has been murdered.
The Saints have been expelled.
The once bustling and beautiful city of thousands of Saints now stands "desolate" and "deserted."
After the Battle of Nauvoo, three cannons sit abandoned at the entryway to the temple. Their barrels bear down upon the barren City of the Saints, an eerie reminder of all that has conspired, all that was lost, and everything that might have come to pass in this once promising metropolis.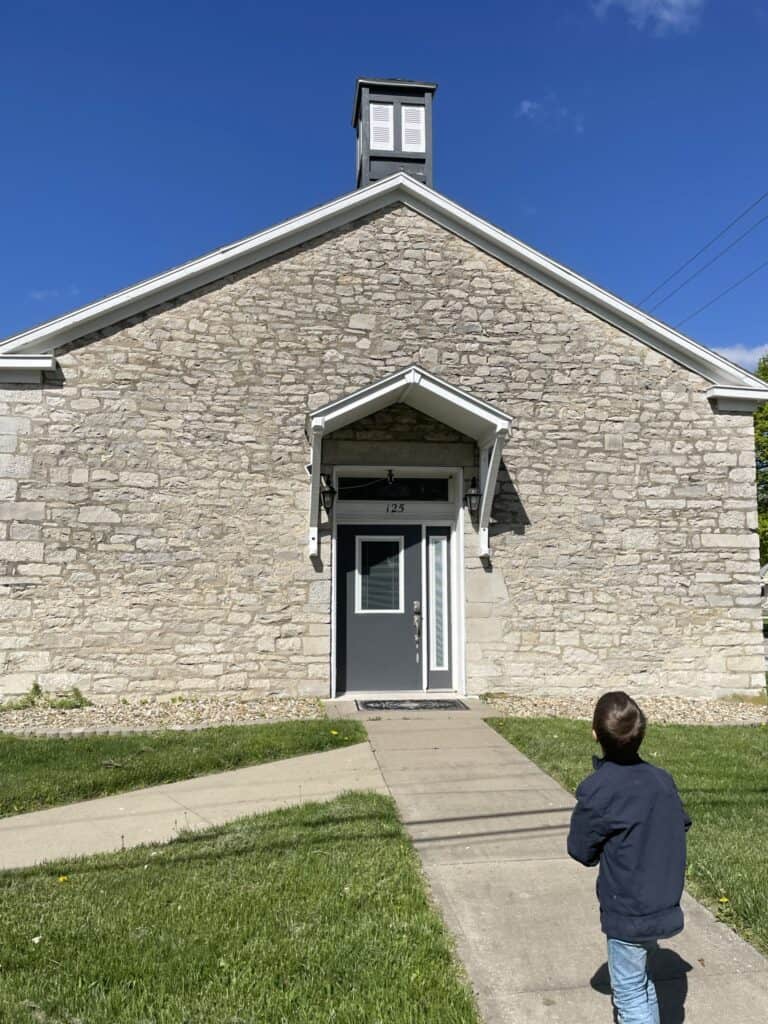 Emma Hale Smith & the Methodists
This description of the town is based on a report written by a Methodist missionary under the name of G.G. Worthington. He wrote that the dire circumstances of the "beggars" left in town "could never be erased from his mind."1
So, the Methodists stayed. They showed compassion to those remaining in Nauvoo and organized a congregation. They built their first church using salvaged temple stones, which is now known as Nauvoo's Old Stone Church.
Meanwhile, Emma Hale Smith returned to Nauvoo after fleeing the city for a short time. In December 1847 she married Lewis Bidamon. According to the dictates of the times, he needed someone to raise his daughters. She needed someone to help provide protection and support for her family. To put it simply, they needed each other.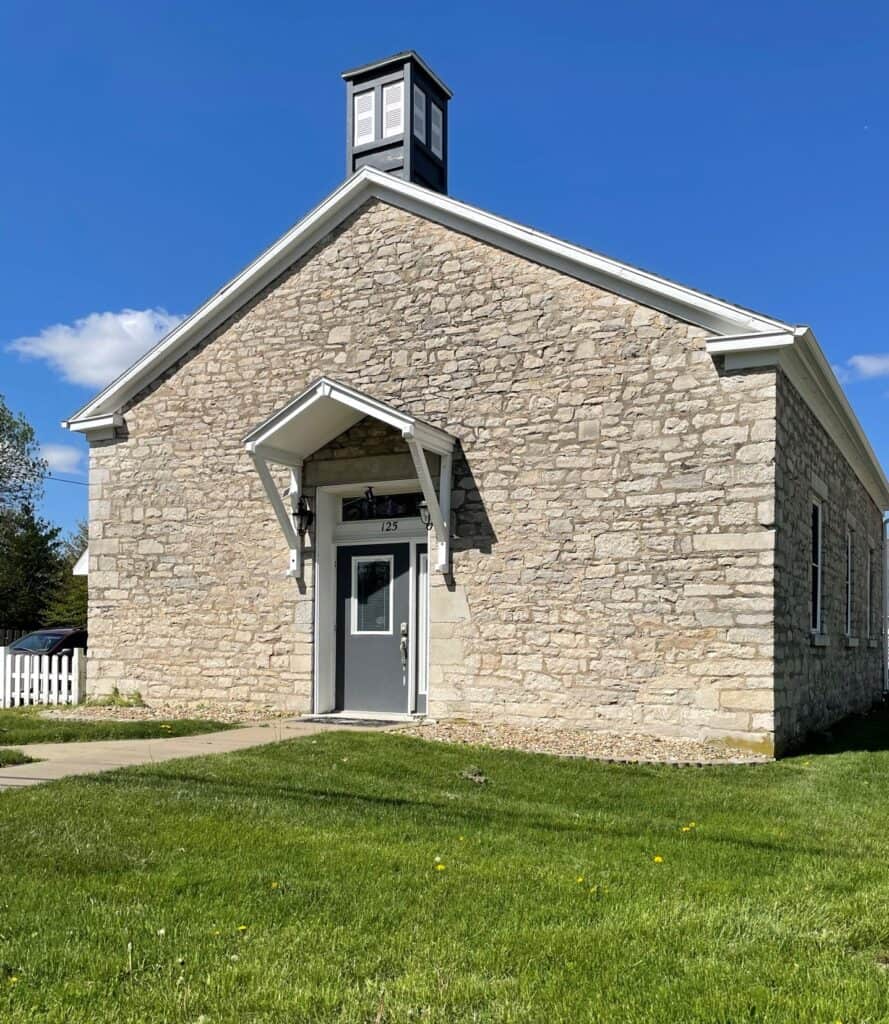 Emma's Music in the Old Stone Church
The Bidamons were affiliated with the Methodists, and so Emma would take her children to the Old Stone Church where she would play the organ and relish in the music of her beloved hymns. Emma is famous for compiling the first-ever LDS hymnal, which contained many hymns common to the Methodists.
I can picture Emma singing and playing the organ in this Old Stone Church.
She had lost so much. Her husband. Her children. Friends, neighbors, property. Basically, everything that a person could lose, and yet—did she give up?
Just like the Old Stone Church was constructed of scattered temple stone, Emma took the scattered pieces of her past, collected the "good parts," and constructed something beautiful. She kept going. She kept living. And she never stopped loving all those who surrounded her.
On this Day in Church History I am thinking about Emma Hale Smith Bidamon. And this recollection makes me smile.
With love and kindness,
Justina #NauvooBlogger
The Church Still Stands
This church still stands in Nauvoo today. Near the entrance you can even see a fragment from an original temple star. This historic building was recently renovated and refurbished into a guest house. You can read more about the guest amenities here. The church is located at 125 South Fulmer Nauvoo IL 62354. Two photos below courtesy of Scott C. Sorensen @scott.sorensen.templephotos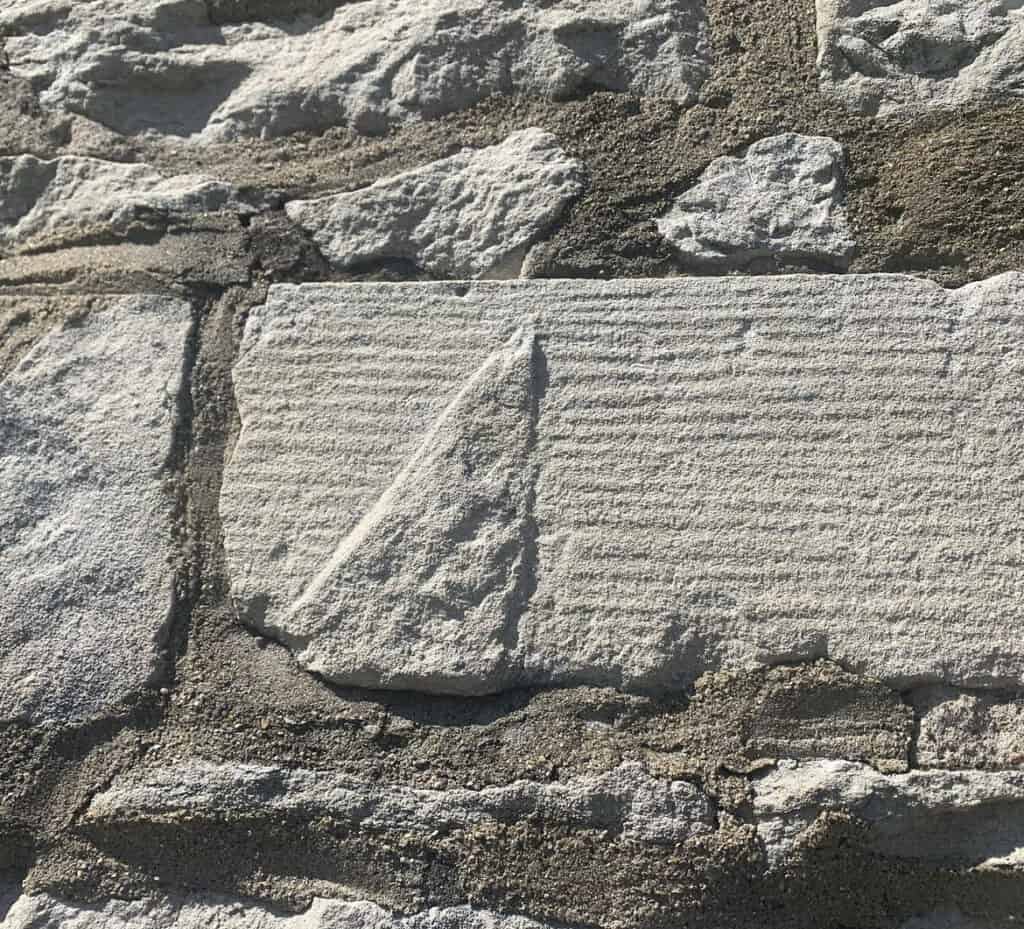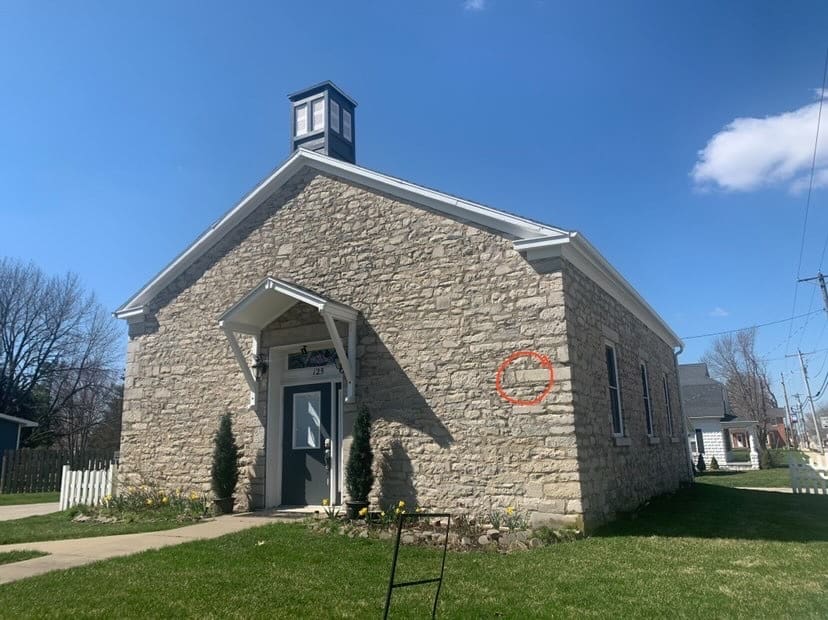 You Might Also Like…
Why Joseph and Emma's Heartbreaking Love Story Matters to Me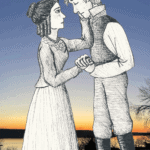 Emma Before Her Death: Sun-Kissed Lonely Tears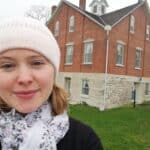 The Battle of Nauvoo: Battles of the Heart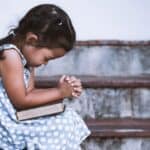 Sources
1. Wright, R. Lane, "Nauvoo's Old Stone Church," Nauvoo, IL. The Nauvoo Press. G.G. Worthington quotations from pages 3 & 4.
2. Smith, Emma Hale. The Joseph Smith Papers.
3. Johnston, Jerry. "Wesley's hymns link Mormons and Methodists," Deseret News, SLC, UT. May 17, 1997.
4. Moberly, Alan. "The United Methodist Church in Nauvoo," Hancock County Journal Pilot, Carthage, IL. Apr 5, 2023.
4. FAQs. Joseph Smith Jr and Emma Hale Smith Historical Society.