Disclaimer: As of June 2023, I am a promotional partner of Three Keys Collection. This means I promote their products for compensation such as discounts and deals. You benefit, too! You can receive a discount to this local Nauvoo business by subscribing here!
Jean Brown started her clothing boutique Three Keys Collection to inspire her three young sons.
She wanted to show them it's possible to follow your dreams. She even named her store after them.
"They hold the keys to my heart," Jean said.
The odds were stacked against her. She was told there had never been a clothing boutique in the small town of Nauvoo (population 1,000).
"That's not going to stop me from doing this," she said. Jean's husband also supported her in making this dream into a reality.
"He's been 100% behind me," Jean said. "Literally pushing me," she added with a laugh.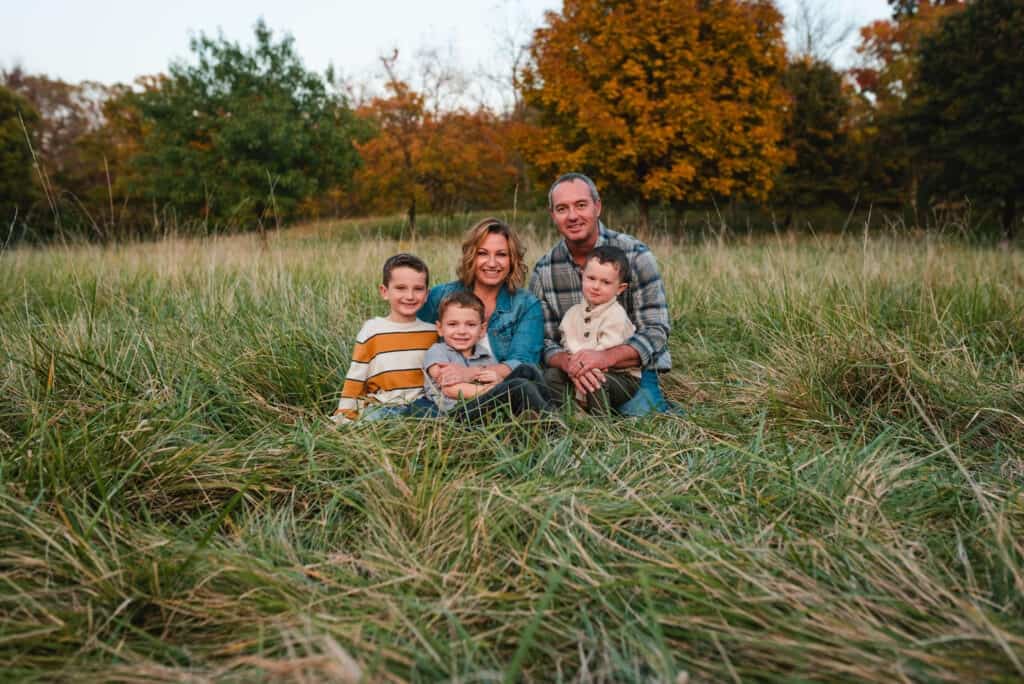 It's All About Her Customers
She started Three Keys Collection online and opened the business on 1285 Mullholland in December of 2019.
"We really depend on local support. If people stop shopping, we're in trouble." Jean said. "Winters around here are very brutal for small businesses."
Despite the challenges of running a small business in a small town, Jean loves getting to know the people.
"It really is the customers that make the business. I just feel like I work behind the scenes," she said.
Although not just the locals visit the boutique. Often people coming to eat at the renowned Hotel Nauvoo buffet will stop in and take a look at Three Keys. She said her customers will come from all over the world. Some of Jean's customers have included an actress, a country singer, and a model.
Jean loves talking to her customers and getting to know them. Some of them have become her good friends.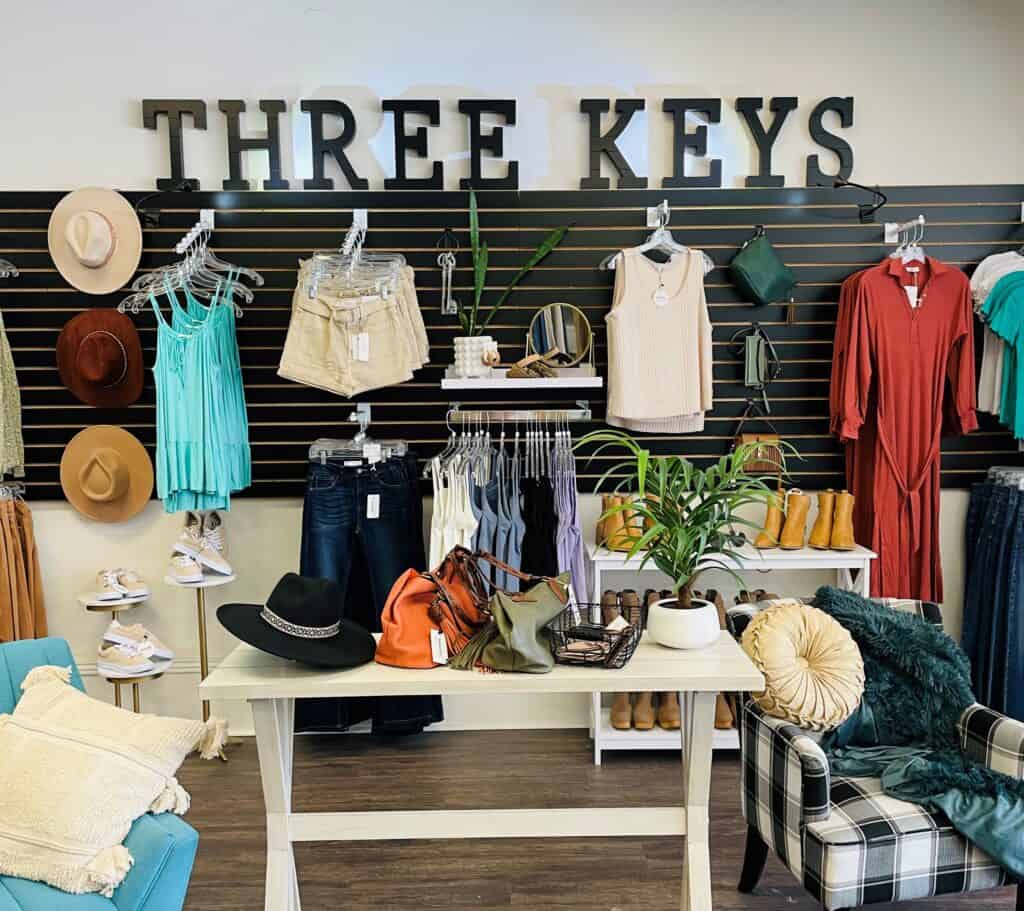 Her Journey to Fashion
Originally from West Point, Illinois, Jean went to college, met her husband, and moved to Nauvoo in 2010.
Jean wasn't always interested in fashion.
"I grew up poor and I got a lot of hand-me-downs from my brothers," she said. "The only time I ever got anything new was for Christmas."
Her background taught her the importance of being frugal. You don't need a lot to be happy, she says.
It wasn't until Jean went on a weight-loss journey that she fell in love with fashion. Finally, she realized, fashion can be fun!
Because of her frustrating experiences with body dysmorphia, she makes sure to include clothing sizes up to 3X in her store.
She knows how it feels to not be able to find cute things when you wear a bigger size, and she doesn't want her customers to experience that disappointment.
Her Style Tips
As far as Jean's style tips go, she is all about layering and accessorizing.
"I love keeping things casual that you can wear over and over again and that are very versatile," she said.
Don't forget the accessories, she says. "You can wear jogging pants and a sweatshirt and you can make it look like you are going out with your girlfriends if you wear the right accessories."
As for me, I left Three Keys with a light-blue jeans jacket outlined with silver buttons and rhinestone pockets. I've worn the jacket all season-long, and I followed Jean's advice to dress it up or dress it down with shoes and accessories.
I agree with Jean when she said, "Wear what you want!" As long as you wear it with a smile and confidence.
Thanks for the fun time at Three Keys, Jean!
Friendly greetings,
Justina #NauvooBlogger
Learn More About Three Keys Collection
You can read more about Jean's story here.
You can shop online at Three Keys Collection or in-person in Nauvoo at 1285 Mulholland St, Nauvoo, IL 62354.