On this Day in Church History (May 21, 1836) Mary Fielding Smith was baptized in Toronto, Canada.
When the LDS missionaries came to Toronto in 1836, Mary Fielding Smith and her sister Mercy ran and warned their neighbors to avoid them, fearing the strange new church. Amazingly, only a few days later they were baptized. Parley Pratt wrote that the people in Toronto "drank in truth as water, and loved it as they loved life."1
In 1837, she moved to Kirtland with her brother and younger sister. Shortly after, her sister was married and her brother was called on a mission to England. She was left alone in Kirtland to fend for herself. It was a difficult season for her, but she found great comfort in calling upon the Lord. She learned to rely on Him and listen to His council.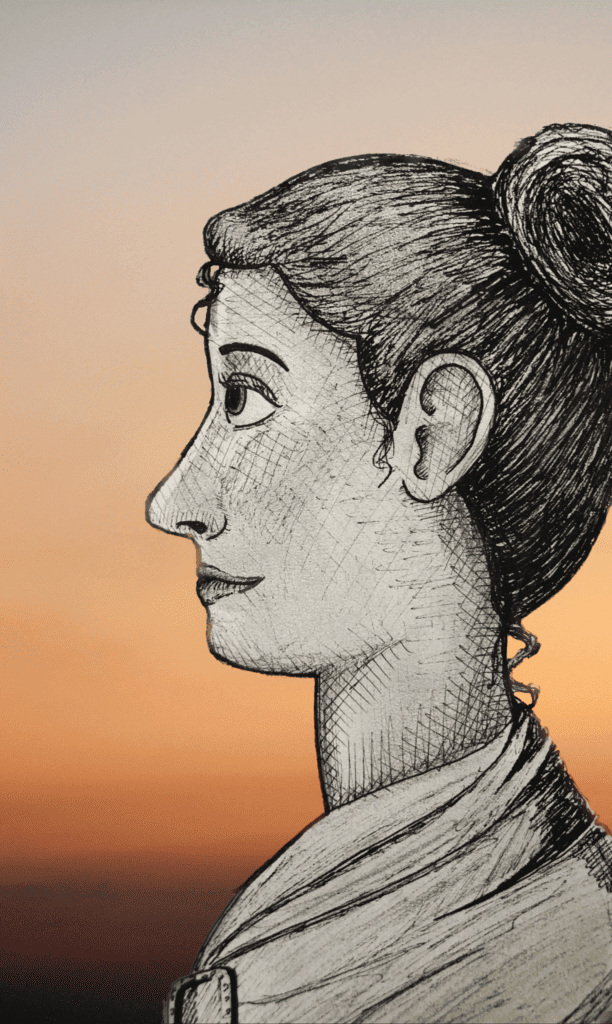 A Life Transformed
In December 1837, Hyrum Smith's wife Jerusha passed away. She was a beloved matriarch in the church and this was a great trial for Hyrum and his family. Seeing his brother's grief, Joseph Smith informed him that it was God's will he should marry again. Joseph told Hyrum that he should take Mary Fielding as his wife.
Mary was taken aback by this odd proposal, but she had a testimony that Joseph Smith was a prophet and a deep conviction that this was the will of the Lord. They married on Christmas eve without much celebration.
Mary transformed overnight from a single woman in Kirtland to a wife and step-mother of 6 children, ranging from ages 11 to 2 months old. She was 36 years old.
Mary & Me
As I have studied the unusual life of Mary Fielding Smith, I couldn't help but reflect on some of the similarities we share.
Just like Mary, I grew up in the country with a religious family.
Just like Mary, my brother completed a full time mission and I was unable to.
Just like Mary, my younger sister has gotten married and I remain single.
Though I am still young, I am often terrified that I may never get married or fulfill the calling of a mother. It comforts me to know that she felt the same way. I hope to be like her and have unending reliance on God—no matter the difficulties.
Timeless Story of Faith
Though she lived much of her life alone, she never truly was. She had her testimony to keep her strong. Susa Young Gates described Mary as "clad in modern grace."2 She was patient and refined during hardship. Her story of constant reliance on God is timeless.
Here are some highlights about Mary:
Her sister, Mercy, had the idea of creating a penny fund for the building of the temple. Mary and Mercy organized the fund and helped raise 2,000 dollars before the temple was completed (1842)
After her husband Hyrum's martyrdom, "Mary manifested calmness and composure throughout the trying scene, which was affecting in the extreme."3 (1844)
She successfully moved her household, which consisted of eighteen people, to the Salt Lake Valley. She had no financial help from the church, and did it mostly independently (1848).
When she died, she left her family "comfortably provided for, and in possession of every educational endowment that the facilities of the times would permit."4 (1852)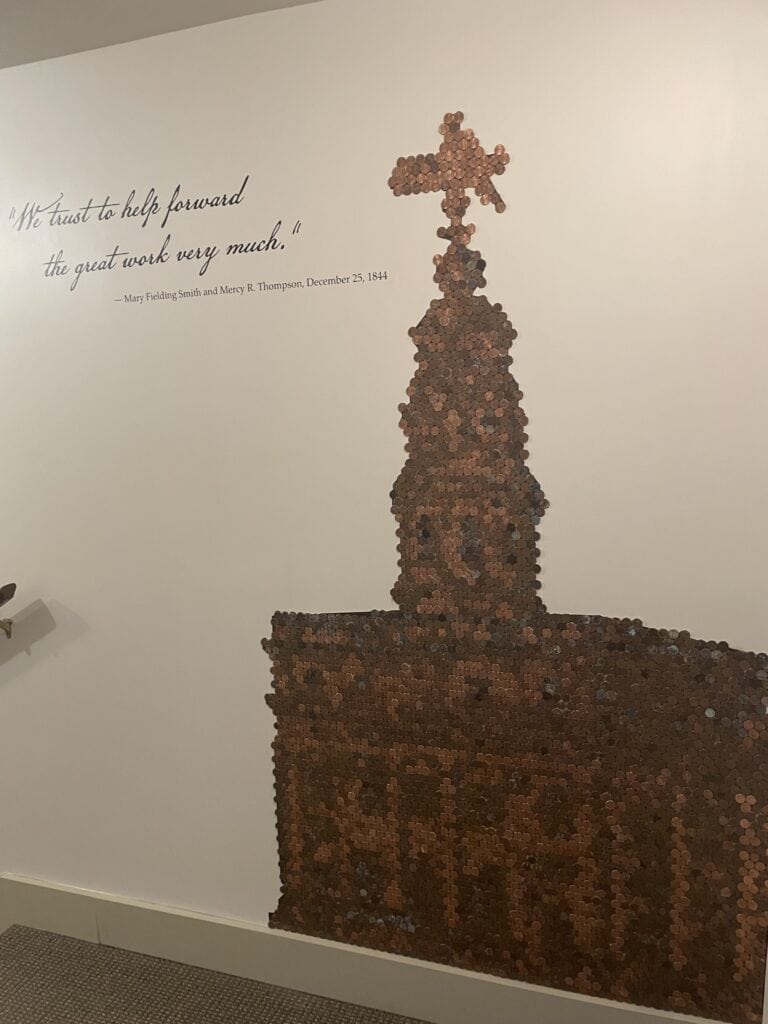 Reliance on God
Her example was quiet and steadfast. She did not seek praise or beg for assistance. She relied on the Lord and Him only. Her son would exclaim at her funeral, "She was good!' She was pure! She was indeed a Saint!' and 'a royal daughter of God.'"5
May we all face our trials with dignity and faith. When we are left alone for years, or see loved ones live out dreams we may never claim, let us continue in faith. Let us remain "clad in modern grace."
Sincerely,
Rachel #NauvooHistorian
Citations
Corbett, Don. Mary Fielding Smith: Daughter of Britain. Deseret Book Company 1966. Pg 18.
Corbett, Don. Mary Fielding Smith: Daughter of Britain. Deseret Book Company 1966. Pg 19-20.
Bates, Irene M. "The Wives of the Patriarchs." Journal of Mormon History 34, no. 3 (2008): 85–109. http://www.jstor.org/stable/23290538. (93)
Tullidge, Edward. Women of Mormondom. 168.
Hendrix-Komoto, Mary Fielding Smith and the Familial Politics of Conversion. Pg 27. The citation given here is "Quoted in Jane McBride Choate, 'Heroes and Heroines: Mary Fielding Smith- Mother in Israel,' The Friend (July 1993), 32.