On this Day in Church History three of the Prophet Joseph Smith's brothers were born (March 13)
I have been thinking a lot about siblings. I knew in the month of March four of the Prophet Joseph Smith's brothers had birthdays and coincidentally three of them even share the same birthday (see below). I myself have two sisters and one brother. We were also born one year after another, so we are close in age. Do we love each other? Without a doubt. Does that mean it's easy for us to get along? Not a chance. Isn't it interesting how it's usually our brothers and sisters who we fight with the most?
This truth has become screamingly clear as I watch my sons (ages 1 & 3) grow up together. Every day is the same. He stole my toy… He hit me … I don't want to share … I find myself pleading with my little ones on the daily: Can't you just say sorry? Can't you two just get along?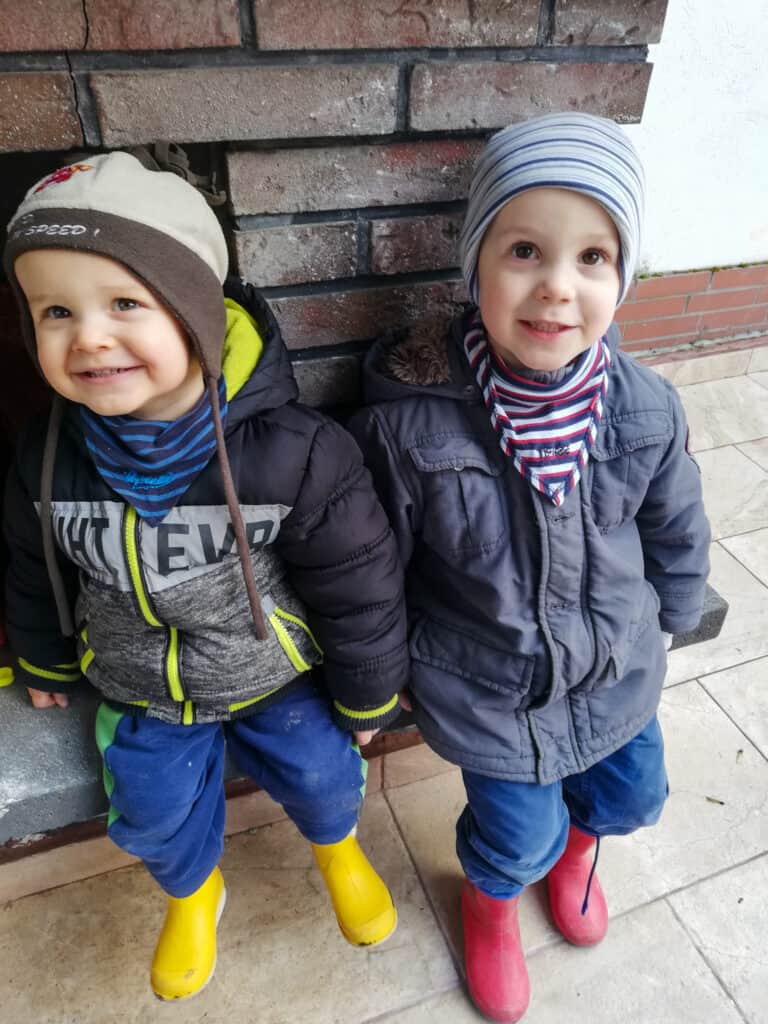 So, what do we do? What do we do when we just can't get along?
The Prophet Joseph Smith also disagreed with his siblings, particularly his brother William. One time they had a disagreement so heated it ended in William lunging at Joseph and punching him repeatedly. Even after such a frightening episode, the brothers sought forgiveness. A few days after the fight William wrote to Joseph:
"Do not cast me off for what I have done, but strive to save me," he begged. "I do repent of what I have done to you."
Joseph responded to the letter, expressing hope that they could reconcile. "May God take away enmity from between me and thee," he declared, "and may all blessings be restored, and the past be forgotten forever."1
Forgiveness isn't easy. We are all so different. But then I think, God must have made us all different for a reason. Maybe this is why:
"Forgiveness is the very reason God sent His Son, so let us rejoice in His offering to heal us all. The Savior's Atonement is not just for those who need to repent; it is also for those who need to forgive. If you are having trouble forgiving another person or even yourself, ask God to help you. Forgiveness is a glorious, healing principle. We do not need to be a victim twice. We can forgive."2
Who can you forgive?
Be well,
Justina
The Prophet Joseph Smith's brothers born in March:
Citations:
1. Saints: The Story of the Church of Jesus Christ in the Latter Days, vol. 1, The Standard of Truth, 1815–1846 [2018], Chapter 20: Do Not Cast Me Off, 229-231.
2. Kevin R. Duncan, "The Healing Ointment of Forgiveness," Ensign or Liahona, May 2016.
3. LaRene Porter Gaunt & Robert A. Smith, "Samuel H. Smith: Faithful Brother of Joseph and Hyrum," Ensign or Liahona, August 2008, 44.
4. History, 1834–1836, page 10. josephsmithpapers.org
5. Richard Lloyd Anderson, "Joseph Smith's Brothers: Nauvoo and After," Ensign, September 1979.
6. Church History Topics, Joseph Sr. and Lucy Mack Smith Family