This Thursday and Friday, September 21 and September 22, will mark 200 years since the Prophet Joseph Smith's vision with the Angel Moroni about the coming forth of the Book of Mormon: Another Testament of Jesus Christ.

You can read all about these important events in the Pearl of Great Price, Joseph Smith History.

If you live in, around, or close to Nauvoo, please consider attending a special church history devotional happening at the Nauvoo Stake Center.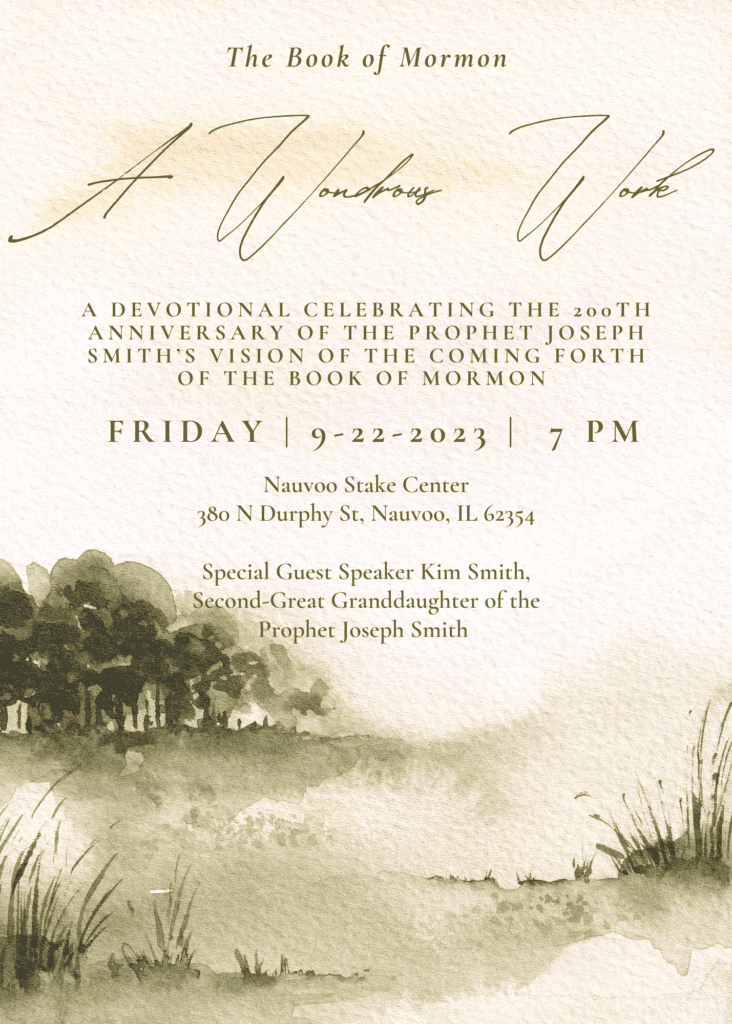 If you are unable to attend the event, please check back here this weekend to read all about it!
Have a great week,